Articles about Palestine from the Peace & Justice Center
in Burlington
Media Reports from Occupied Palestine –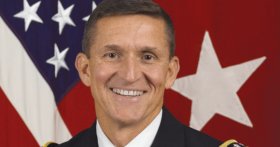 Reports on Flynn pardon leave out elephant in the room: Israeli interference in US policy
From Mondoweiss – November 26, 2020

Donald Trump pardoned his former national security adviser Mike Flynn…and leading media left out a large part of the basis of Flynn's conviction: Israeli interference in U.S. foreign policy. They said that Flynn got charged for what he did for Russia. There's no mention of Israel.

First a look back at Flynn's downfall. In late December 2016, during the transition, President Obama issued sanctions against Russia for election interference. That same day the Russian ambassador Sergey Kislyak contacted Flynn, and Flynn called the team in Mar-a-Lago then called the ambassador back, and asked him not to escalate the situation. The next day Vladimir Putin said Russia wasn't going to retaliate.

Flynn lied about these contacts to the FBI; and he got charged.

There's a second false statement in the same plea document. Flynn actually contacted Kislyak six days before the sanctions matter (on Dec. 22, 2016) to ask Russia to veto a UN Security Council resolution condemning Israeli settlements. President Obama was planning to allow the resolution to pass, and Israeli officials contacted the Trump team, and Jared Kushner then initiated a "blitz" of calls by several officials to call foreign countries to step in. The blitz failed.

Flynn later lied to the FBI about contacting the Russian ambassador over the UN resolution.
Media Reports from Occupied Palestine –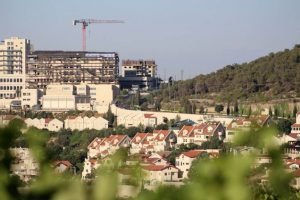 The Israeli Settlement of Efrat Within The Gush Etzion Settlement Bloc Between The Palestinian Cities of Hebron and Bethlehem.
Israel approves nearly 5,000 new settlement units in West Bank
From Mondoweiss – By Yumna Patel October 15, 2020
The Israeli government advanced plans for 4,948 new settlement units in the occupied Palestinian territory during planning meetings on October 14th and 15th, settlement watchdog Peace Now reported.
According to the group, the advancement of the plans by the Israeli Civil administration, make 2020 the "highest year on record in terms of units in settlement plans promoted since Peace Now began recording in 2012."
The group noted that all of the new units, except for two, were approved in areas that Israel would have to evacuate in the case of a two-state solution that adheres to the borders drawn in the Geneva Initiative.
Read More

Media Reports from Occupied Palestine –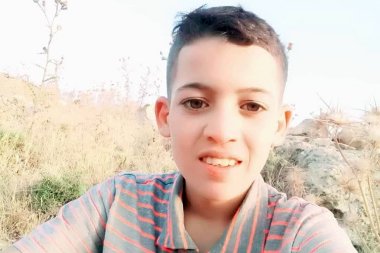 Israeli forces shot and killed 15-year-old Ali Ayman Saleh Abu Alia on December 4, 2020, in the occupied West Bank. (Photo: Courtesy of Abu Alia family)
From Defense for Children Palestine – December 31, 2020
–
Violations Against Palestinian Children Unremitting in 2020
Violations Against Palestinian Children Unremitting in 2020
Report by Defense for Children International (DCI) Palestine
In 2020, DCIP documented 79 Palestinian child detention cases from the West Bank that detail widespread and institutionalized ill-treatment of Palestinian child detainees.
The vast majority, nearly 85 percent, said they were physically abused by Israeli forces during the course of their detention. Every child detainee had their hands bound; 68 percent had their legs shackled, and 91 percent were blindfolded, according to documentation collected by DCIP. The majority of children, nearly 57 percent, were arrested from their homes at night, and 76 percent were not told why they were being detained.
Israeli authorities imprisoned an average of 167 Palestinian children each month between January and September 2020, according to Israel Prison Service (IPS) data. Comparatively, during 2019, Israeli authorities imprisoned an average of 198 Palestinian children in the Israeli prison system each month.Read More
Media Reports from Occupied Palestine –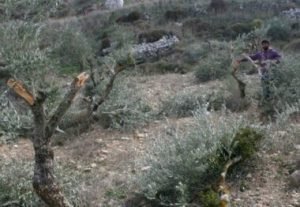 Israeli Soldiers Uproot 3,400 Olive Trees, Saplings, Near Salfit

From International Middle East Media Center – Jan 7th 2021
In an ongoing and serious escalation, Israeli soldiers cut and uprooted more than 3400 Palestinian olive trees and saplings owned by Palestinian villagers of Deir Ballout, west of Salfit, in central West Bank.
Eyewitnesses said the soldiers closed the western area of the village, known as "Khallet al-Abhar," and started uprooting olive trees and saplings, owned by Nasfat Ezzat Mousa, Ghazi Hosni Mousa, Omar Abdullah Mousa, and Mohammad Mousa.
The soldiers prevented the Palestinians from entering their lands, and closed the areas surrounding them.
Salfit governor, Abdullah Kamil, said the Israeli violations, committed by the soldiers and fanatic colonialist settlers, have been seriously escalating and called on the international community to intervene.
Read More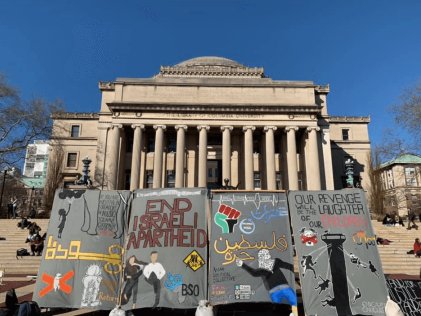 – Students vote to divest from Israel
– Your American Tax Dollars at Work;
– British trade unions commit to challenging Israeli'apartheid'
October 20, 2020
The University of Illinois at Urbana-Champaign (UIUC) and Columbia University have both passed historic resolutions calling for divestment from Israel. Then, on Sept.15th 2020, the Annual Congress of the British Trade Union Congress (TUC) representing nearly 6 million members in the UK adopted a motion which reaffirmed its solidarity with the struggle of the Palestinian people for the right to self-determination, condemning the occupation and expansionist policies of the Israeli government.
Read More

– Mark Hage, Vermonters for Justice in Palestine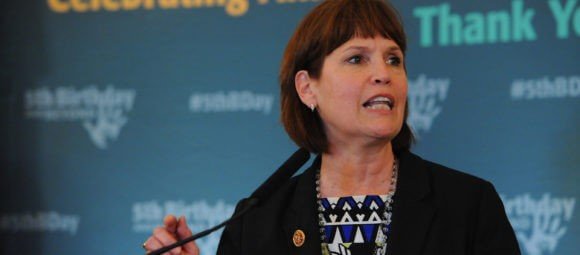 – Rep. McCollum Fights for Palestine
– Boycott Puma
– Cry the Beloved Country Exhibition
October 5, 2020
Representative McCollum stated "I'm here today because I believe in human rights for all people. I believe in equality and justice for all people. I believe in democracy and the right of self-determination for all people. I believe this for the American people, the people of Palestine, and for people everywhere.
"So I want to be clear, as we speak to today, we need change at home and we also need to transform U.S. foreign policy to promote our values, not to promote violence. …Apartheid is a system that the Palestinian people endure as they struggle every day under Israel's military occupation. An oppression that is sadly supported by U.S. taxpayer's dollars, our dollars. I believe that the Palestinian people deserve dignity, respect, justice, and freedom. [They also deserve] a future in which their fate is decided by the Palestinians themselves."
Read More

– Mark Hage, Vermonters for Justice in Palestine
The Democratic Party & Palestine 2020: Continuity & Change
August 17, 2020
The Democratic Party's pyramid of support for Israel is crumbling – For the first time, this year's Democratic Party platform includes a plank supporting the First Amendment right to engage in BDS. But the Democratic Party's support for the constitutional right to support BDS is the only redeeming feature of an otherwise horrid platform that refuses to even name Israel's military occupation, much less condemn it. The best that can be said about Kamala Harris's record in the Senate is that she voted against a bill last year that encourages states to unconstitutionally deny contracts to people who support BDS campaigns for Palestinian rights. Read More

– Submitted by Mark Hage, Vermonters for Justice in Palestine,
Excerpted from Mondoweiss article by JOSH RUEBNER, AUGUST 12, 2020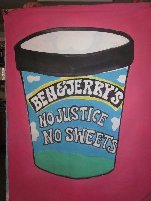 BEN & JERRY'S JOINS THE "STOP HATE FOR PROFIT" CAMPAIGN … for a month
July 7, 2020
The ice-cream brand will stop advertising on Facebook, Inc., and Instagram FOR A MONTH starting July 1. Why?

"Ben & Jerry's stands with our friends at the NAACP and Color of Change, the ADL [Anti-Defamation League], and all those calling for Facebook to take stronger action to stop its platforms from being used to divide our nation, suppress voters, foment and fan the flames of racism and violence, and undermine our democracy," the company said in a statement.
"We call on Facebook, Inc. to take the clear and unequivocal actions called for by the campaign to stop its platform from being used to spread and amplify racism and hate."

BEN & JERRY'S standing with its friend, the Anti-Defamation League? Signing on to this coupling is not just "strange bedfellows", or naiveté, but clarifies much that the company tries so hard to keep hidden.

Read More

-By BDS Committee, Vermonters for Justice in Palestine
Palestinian Child Prisoners > Gaza COVID-19 Mural > Israel "Unity Government"
April 27, 2020
Media Reports from Occupied Palestine – three articles:
– Number of Palestinian Child Prisoners Increases (Excerpted from an article by Yumna Patel)
Despite the global coronavirus pandemic, Israel has stepped its arrest of Palestinian children in the occupied territories, a new report from Defense for Children International – Palestine (DCIP) says.
– GAZA COVID-19 MURAL IN SOLIDARITY WITH PALESTINIAN PRISONERS
There are nearly 5,500 Palestinian prisoners in Israeli jails. To learn more about their collective struggle and resistance from their own perspective, click here to read an excerpt from Ramzy Baroud's latest volume, "These Chains Will Be Broken: Stories of Struggle and Defiance in Israeli Jails."
– Netanyahu, Gantz & West Bank Annexation – An Israeli government for Likudniks to love
Excerpted from an Opinion Piece by Israeli Jonathan Ofer
Read More

– Excerpted from media articles by Mark Hage, Vermonters for Justice in Palestine
Gaza & Covid-19 > Israeli Airstrikes vs. Palestinian Rocket Attacks > Home Demolitions
April 13th 2020
In response to a humanitarian appeal launched by the Palestinian Ministry of Health in Gaza to obtain $23 million in urgent aid, in addition to medicine and medical equipment, including 250 respirators in order to deal with the coronavirus in the besieged enclave, Israeli Defence Minister Naftali Bennett threatened that humanitarian aid might not be allowed into Gaza, until the release of Israeli soldiers, or their remains, captured by the Palestinian resistance movement Hamas. Read More

Submitted by Mark Hage, Vermonters for Justice in Palestine
Israeli Soldiers: Shooting "Ducks" in Gaza
March 26th 2020
On Friday March 8th 2020, a piece came out in the Israeli newspaper Haaretz by Hilo Glazer, featuring stories from five anonymous snipers who told how they gunned down unarmed protesters at the March of Return near the Gaza perimeter fence.
These are not shamed confessions: the snipers appear to be boasting about their "hits", in competition over the number of knees they can claim to have shot to pieces. And Israeli officials often say that their army is the "most moral army in the world.
Let's start with the knees. Read More

– Excerpts from an article by Jonathan Ofir in Mondoweiss, Based on an article in the Israeli newspaper Ha'aretz. Submitted by Mark Hage, Vermonters for Justice in Palestine.
Ben & Jerry's: Buying Almonds is Sooo Not Enough
March 10th 2020
In 2013, VTJP launched an international campaign calling on Ben & Jerry's to end its Israeli franchise's complicity with Israel's illegal settlement regime in Occupied Palestine. While a great deal has happened since then, its "peace & love" ice cream, manufactured in Israel, is still being stocked in the supermarkets of Jewish-only colonies in the West Bank. Ben & Jerry's which holds the contract with the Israeli franchise, responded with an initiative to "sustainably source" almonds purchased from Palestinian farmers. Read More

– The BDS Committee, Vermonters for Justice in Palestine
Israeli Bulldozers – Killing Gaza
February 27, 2020
From Middle East Eye:
Belal al-Naem was appalled when he saw the footage: an Israeli bulldozer dragging, mutilating and dangling a Palestinian's corpse in the besieged Gaza Strip. Then he found out it was his brother's body. Read More

– Mark Hage, Vermonters for Justice in Palestine
Israel shoots 100 people, Washington Post calls the area 'quite'
February 24, 2020
Nine-year-old Palestinian Malik Eissa, Feb. 20, 2020, after being shot in the face by Israeli police the previous week. (AP Photo/Mahmoud Illean)
The [Washington] Post says there had been "weeks of relative quiet," even though Israeli soldiers had shot over 100 Palestinian civilians, killing four of them; conducted 400+ invasions of the Palestinian Territories; abducted dozens of Palestinians; perpetrated air strikes on Gaza; shot at fishermen and farmers; demolished Palestinian homes; tortured a Palestinian mother; and shot a small boy in the eye… Are Post Editor Marty Baron and reporter Ruth Eglash too close to Israel to report the full, unfiltered news? Read More

– Mark Hage, Vermonters for Justice in Palestine
Palestine Solidarity Reports from "If Americans Knew"
February 17, 2020
-Compiled, Re-Titled & Adapted for Length by Mark Hage
In January, Jewish advocacy organization B'nai B'rith International began a campaign to protest ads for [Roger] Waters' new tour, 'This is Not a Drill', which appeared on MLB platforms. The group claimed that the musician is an "avowed anti-Semite" whose views on Israel "far exceed the boundaries of civil discourse."
Analyses of Former President Trump's "Peace to Prosperity: A Vision to Improve the Lives of the Palestinian and Israeli People".

Trump released his "Deal of the Century" on January 28, 2020 before a pro-Israel audience at the White House with Prime Minister Benjamin Netanyahu by his side, acknowledging that he has done a lot for Israel, but declaring that he wanted the deal to be a "great deal for the Palestinians."
This review includes articles from the New Yorker, UK Guardian, Mondoweiss, Informed comment, and the American Conservative discuss the newly unveiled Trump peace plan for Israel-Palestine known as the "Trump peace plan" and "Deal of the Century." The Trump White House website has the 180-page document here. More information at Wikipedia here
Meanwhile, In Gaza…
November 25, 2019
A 2018 report by the World Health Organization found that "there was an unprecedented number of attacks on healthcare in the Gaza Strip in the context of the Great March of Return."
Over the course of last year, there were 369 attacks against healthcare workers and service providers in Gaza, resulting in the killing of three health workers and 570 injuries; 41 of the injuries resulted from live ammunition. Read More

– Mark Hage, Vermonters for Justice in Palestine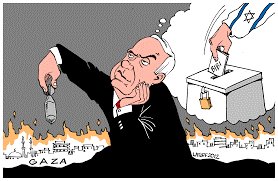 Netanyahu's Last Stand?
October 1, 2019
After ten long years of intensifying a brutal military occupation and expanding an illegal, Jewish-only settlement regime, laying siege to and savagely attacking Gaza, punishing the working class and poor, stoking the flames of racism and xenophobia, cozying up to central European anti-Semites, and enriching himself and his family, Benjamin Netanyahu may finally be on his way out of Israeli politics.

-By Mark Hage, Vermonters for Justice in Palestine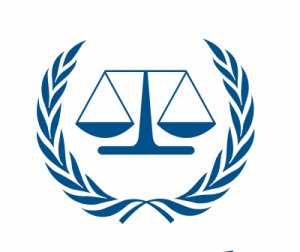 International Law and the Rights of Palestinian People
September 17th, 2019
Despite the Geneva Conventions and UN Security Council Resolutions, the Israeli government blatantly ignores international law in dealing with Palestinian people. In the prolonged military occupation and colonization of Palestinian territories, Palestinian people have experienced egregious assaults on their lives on a daily basis. Actions that that were outlawed after or before WWII have become normal.

– By Ian Stokes, Vermonters for Justice in Palestine
2020 Presidential Candidates & Israel
September 17th, 2019
In early June, over half of the 2020 presidential candidates provided videos of support for the American Jewish Committee at its 2019 Global Forum in Washington D.C.. You can view them at the AJC website.

-By Mark Hage, Vermonters for Justice in Palestine
Israeli Military: Open-Fire Regulations Caused Many Deaths in Gaza
September 2nd, 2019
According to information from a U.N. body and shared by the Israeli human rights group B'Tselem, at least 206 Palestinians have been shot dead, including 37 children, during protests along Gaza's eastern and northern…

-By Mark Hage, Vermonters for Justice in Palestine
Homeless in Sur Bahir
August 19, 2019
The community of Sur Bahir, in occupied East Jerusalem, experienced its worst fears on Monday, July 22, when Israeli soldiers, accompanied by bulldozers and other heavy machinery, arrived at about 2:15 a.m. and proceeded to destroy 11 buildings in the neighborhood of Wadi al-Hummus. Dozens of Palestinians were rendered homeless…..

-By Mark Hage, Vermonters for Justice in Palestine
Palestinian Kids Don't Belong in Cages: Support HR 2407
June 25th, 2019
The Israeli military routinely subjects Palestinian children to horrific treatment, including choke holds, forced detention, and violent interrogation. This systemic child abuse is sanctioned by the Israeli government and subsidized with Americans taxes. U.S. Congressional Representative Betty McCollum (D-Minnesota) wants to put an end to this child abuse….

-By Mark Hage, Vermonters for Justice in Palestine
Texas Court Victory for Free Speech in the U.S. & the Palestinian BDS Movement
May 13th, 2019
A Federal Court in Texas handed down an important ruling Thursday, April 26, preliminarily blocking enforcement of a Texas law banning contractors from boycotting Israel. The court declared that "plaintiffs' BDS [boycott, divestment and sanctions'] boycotts are speech protected by the First Amendment."

-By Mark Hage, Vermonters for Justice in Palestine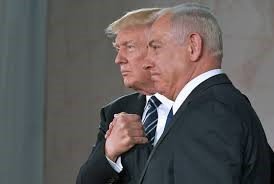 Far Right vs. Right; Netanyahu vs. Gantz
April 15, 2019
Jonathan Cook, an award-winning journalist and political writer who makes his home in Israel, recently wrote an illuminating and chilling piece about Israel's recent election campaign. Here are some of his observations…

-By Mark Hage, Vermonters for Justice in Palestine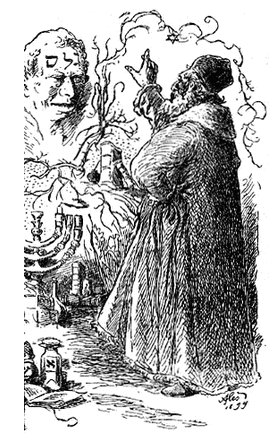 GOLEM
April 1, 2019
"Israel has launched air attacks on Gaza hours after rockets were allegedly fired near Tel Aviv, raising fears of a major escalation in the Israeli-Palestinian conflict." No matter what the provocation…

– By Marc Estrin, Vermonters for Justice in Palestine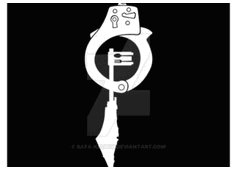 Unbroken Khalida Jarrar: Palestinian Freedom Fighter
March 18, 2019
A prominent Palestinian human rights activist and politician, Khalida Jarrar, 56, was released from an Israeli prison on Feb. 28. She had been incarcerated for 20 months without a single charge brought against…

– By Mark Hage, Vermonters for Justice in Palestine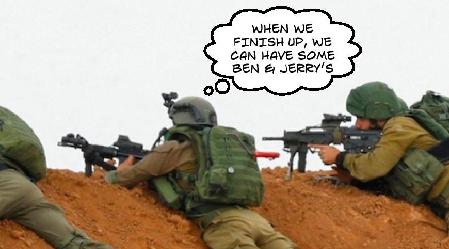 Gaza Under Siege
January 31, 2019
GAZA UNDER SIEGE Shattered Lives – Shattered Limbs By Mark Hage Vermonters for Justice in Palestine SHOOTING TO KILL In 2018, Israeli soldiers killed 290 Palestinians living under military occupation, including 55 minors. 254 were killed in the Gaza Strip….

– By Mark Hage, Vermonters for Justice in Palestine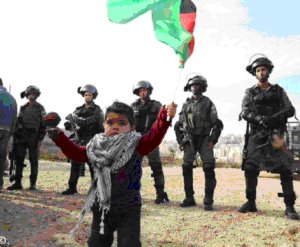 Occupied Palestine: 2018
January 22, 2019
2018 for millions of Palestinians in the occupied West Bank, East Jerusalem and Gaza marked another year of brutal military occupation and siege, denial of civil and human rights, daily attacks by Isreali…

– by Mark Hage, Vermonters for Justice in Palestine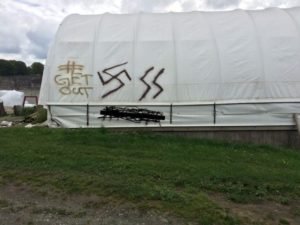 Getting Real About Antisemitism
March 5, 2019
I would like here to briefly explore antisemitism, what it is and is not, and how casting solidarity for Palestine as antisemitism dangerously minimizes the rising tide of white nationalist antisemitism, the kind that killed 11 Jews in a Pittsburgh synagogue on October 27th of last year.

– by Kathy Shapiro, Vermonters for Justice in Palestine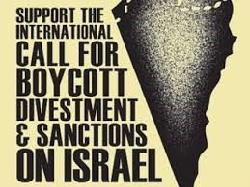 The Boycott Divestment & Sanctions Movement: Against Israeli Occupation, Settler-Colonialism & Apartheid
February 18, 2019
The international BDS movement was launched in 2005 by 170 Palestinian unions, political parties, refugee networks, women's organizations, professional associations, popular resistance committees and other civil society groups.
Thirteen years later, the movement is still growing, successfully mobilizing activists and institutions across the world, from South Africa to Vermont, in solidarity with the Palestine national liberation struggle.

– by Mark Hage, Vermonters for Justice in Palestine.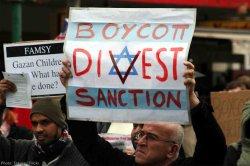 Our Freedom of Speech Threatened
December 21, 2018
Recently, there has been an active crackdown on freedom of expression here in the U.S. when it comes to speaking out about injustices done to Palestinians in the historic land of Palestine and abroad. Anti-boycott bills have been enacted in 23 US states and now comes an attempt to create a federal law encompassing them all…
The bill refers to the right of Americans to boycott Israel as "discriminatory activity," a ludicrous claim, since the discrimination that is actively taking place right now consists of Israeli land grabbing, house demolitions, checkpoints, the blockade and frequent bombings in Gaza, and more.

– by Khalid Myshkin & Kat O'Donnell, Vermonters for Justice in Palestine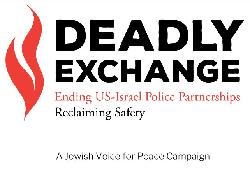 No More "Deadly Exchanges": Vermont State Police Cancel Israeli Anti-Terrorism Training in Israel
December 12, 2018
Since 2001, thousands of U.S. police and agents from the FBI, CIA, and ICE have attended special programs either in Israel or here in the U.S. with visiting Israeli military personnel. Just weeks ago, we learned that Vermont State Police were headed on one of these trips.

– by Mark Hage, Vermonters for Justice in Palestine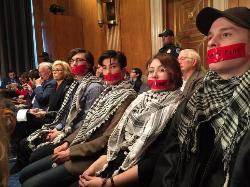 Anti-Semitism and Boycott, Divestment and Sanctions (BDS)
October 29, 2018
Many journalists, politicians and Zionists today accuse people who support BDS of anti-Semitism. In the U.S. to date, laws have been passed in 25 state…

– by Kathy Shapiro, Vermonters for Justice in Palestine
Photo from US Campaign for Palestinian Rights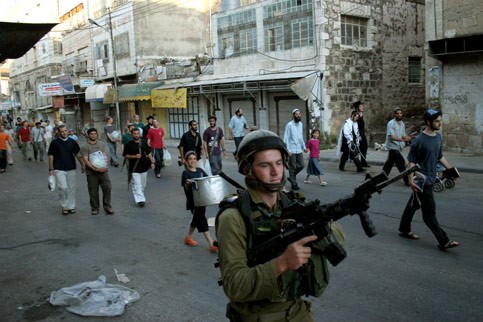 A Tale of Two Cities: Jewish Settlers & Palestinians in Occupied Hebron
October 12, 2018
"Whatever a soldier believes when they begin their military service, there is no way to behave ethically in the occupied territories. It's a system in which Palestinians are always treated as inferior, always viewed as the enemy, whoever they are…."

– by Mark Hage, Vermonters for Justice in Palestine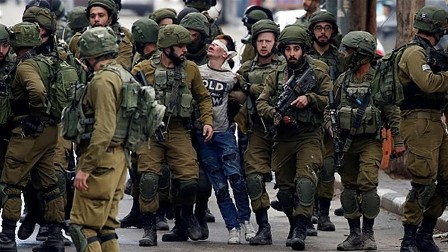 Absolute Submission: Palestinian Children in Israeli Military Detention
September 28, 2018
Absolute submission to Israeli authority is required of every Palestinian under military occupation. When past lessons in submission fail to induce acceptable levels of obedience, fear and collaboration, then these lessons must be relearned to please those in power. Israel's…

– by Mark Hage, Vermonters for Justice in Palestine
The Last 48 Seconds of a Child's Defiance in Gaza
September 18, 2018
YouTube issues a warning: "This video may be inappropriate for some viewers." Assurances must then be given by said viewers that they "understand and wish to proceed" before being permitted to watch a Palestinian child be gunned down in an…

– By Mark Hage, Vermonters for Justice in Palestine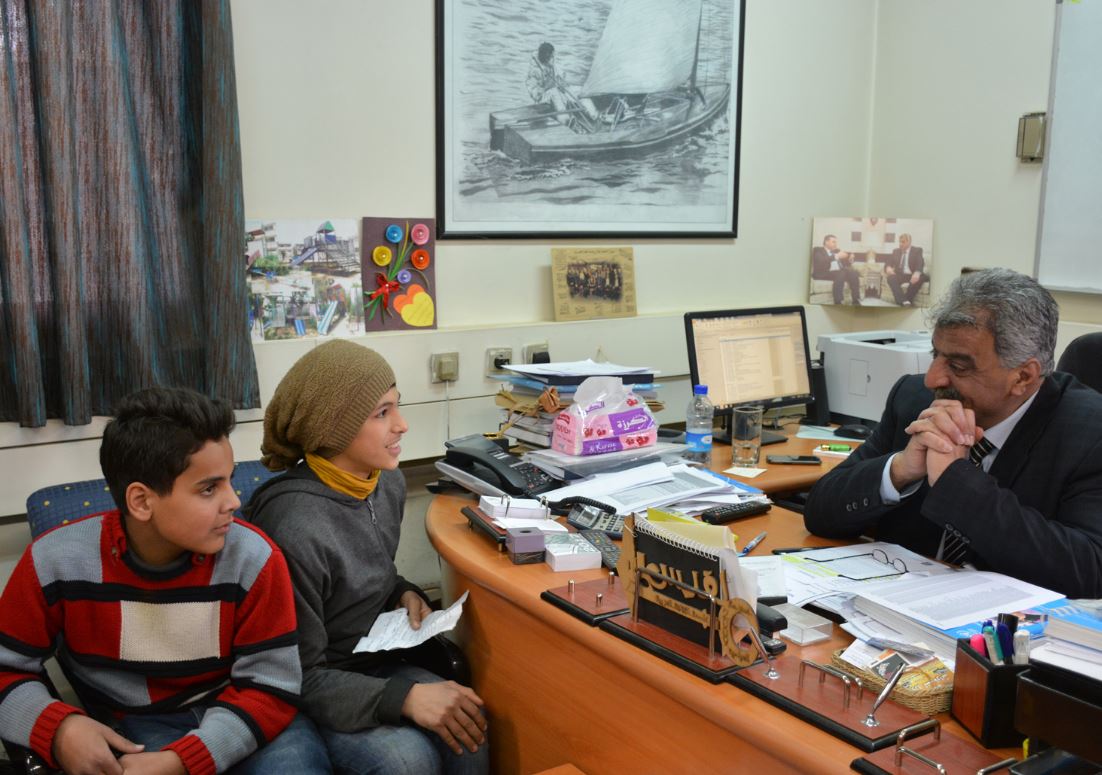 Defunding UNRWA – Trump's War on Work, Dignity, and Palestinian Refugees
September 4, 2018
On September 3, as we celebrated Labor Day in Vermont, the jobs of more than 30,000 Palestinians who work for the United Nations Relief and Works Agency (UNRWA) were put at risk by the Trump administration's sudden cancellation of U.S….

– by Kathy Shapiro, Vermonters for Justice in Palestine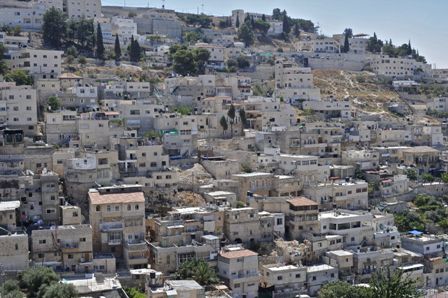 Story of A. S. #ThisIsOccupation
July 10, 2018
For six months in 2011 I lived in East Jerusalem, in the neighborhood of Wadi Joz, just adjacent to the Old City, and to Silwan where this boy's story took place. Silwan has been a Palestinian village for at least…

– by Kathy Shapiro, Vermonters for Justice in Palestine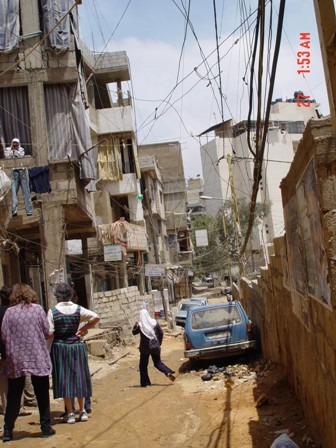 A Palestinian Speaks – Migrant, Refugee and Person of Color in Vermont
June 22, 2018
I was born in a Palestinian refugee camp in Lebanon 12 years after my parents were forced to flee the Upper Galilee in historical Palestine. They lost their home, land, livelihood, and my mother lost her father to a bullet…

– by Wafic Faour, Vermonters for Justice in Palestine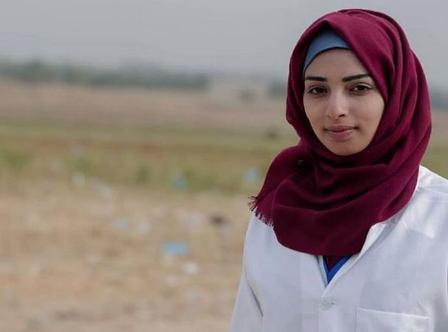 Palestinian Diary: The Short Life of Razan Al-Najjar, Paramedic – Human Shield or Human Being?
June 11, 2018
Note: This piece is being published as part of a regular series to bring under-reported Palestinian voices to Vermonters. Razan Ashraf Abdul Qadir al-Najjar, 21 was killed on June 1 by Israeli sniper fire as she ran in her white…

– by Khalid Myshkin and Kathy Shapiro, Vermonters for Justice in Palestine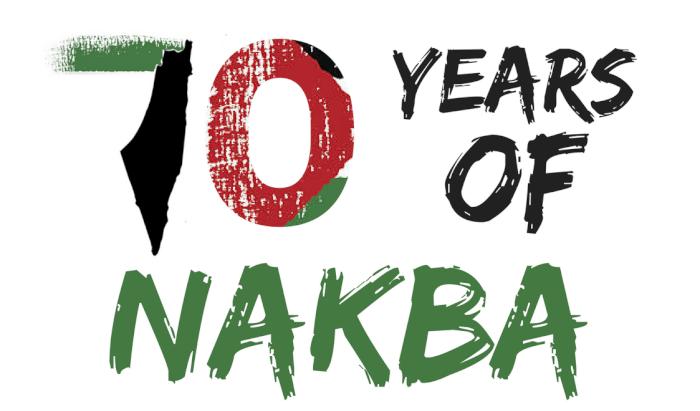 Reflections on the Palestinian Nakba: Year 70
May 15, 2018
There are more than 7 million Palestinian refugees worldwide, and greater than half remain de jure stateless. It wasn't until college that I learned why….

– By Mark Hage from Vermonters for Justice in Palestine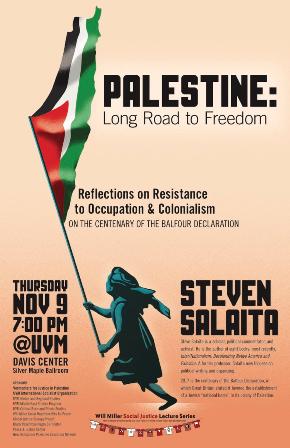 The Ghost of Lord Balfour: Palestine on the 100th Anniversary of the Balfour Declaration
October 30, 2017
On November 2, 1917, the British government made a public statement via the U.K. Foreign Secretary Arthur Balfour to Lord Rothschild, a prominent leader of the British Jewish community, concerning the establishment of a "national home" for the Jewish people…

– By Mark Hage, Vermonters for Justice in Palestine
Ellen and Tarak: Veterans for Peace in Palestine
September 18, 2017
Ellen Davidson and I are both active members of Veterans for Peace, and have organized two solidarity delegations to Occupied Palestine. The delegation's intent was to join with Palestinian nonviolent resistance and oppose, vocally and simply by their presence, the…

– by Tarak Kauff

Film Review – "The Billboard From Bethlehem"
March 22, 2017
2008, Directed by Bruce A. Barrett and Tom Jackson
66 minutes
The owner of an American billboard company engages Israeli soldiers and Palestinian resistance fighters (the Combatants for Peace) to form the backbone of interviews, historical footage, and stories of personal transformation. Together, they create a giant peace mural in the West Bank of Palestine. Featuring powerful music, poignant interviews with Israeli and Palestinian fighters, a brief history of the conflict, children having fun, and a vision for peace in the Holy Land, the film climaxes when 100 Israeli and Palestinian children paint a giant billboard that visits a mosque, a synagogue, and a church, before being posted on a busy American highway.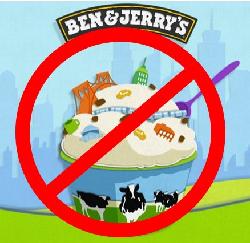 Peace, Love & Occupation: Why VTJP has Called for a Boycott of Ben & Jerry's
April 12, 2016
Vermonters for a Just Peace in Palestine/Israel began an urgent dialogue with Ben & Jerry's in 2011 over its franchise in Israel, which shares its name and social mission, and manufactures ice cream inside Israel. But that ice cream, we discovered,…
Mark Hage is an activist with Vermonters for a Just Peace in Palestine/Israel.