Articles about Palestine from the Peace & Justice Center
in Burlington
Meanwhile, In Gaza…
November 25, 2019
A 2018 report by the World Health Organization found that "there was an unprecedented number of attacks on healthcare in the Gaza Strip in the context of the Great March of Return."
Over the course of last year, there were 369 attacks against healthcare workers and service providers in Gaza, resulting in the killing of three health workers and 570 injuries; 41 of the injuries resulted from live ammunition. Read More

– Mark Hage, Vermonters for Justice in Palestine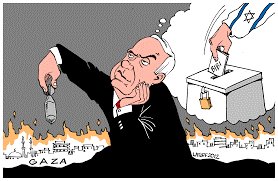 Netanyahu's Last Stand?
October 1, 2019
After ten long years of intensifying a brutal military occupation and expanding an illegal, Jewish-only settlement regime, laying siege to and savagely attacking Gaza, punishing the working class and poor, stoking the flames of racism and xenophobia, cozying up to central European anti-Semites, and enriching himself and his family, Benjamin Netanyahu may finally be on his way out of Israeli politics.

-By Mark Hage, Vermonters for Justice in Palestine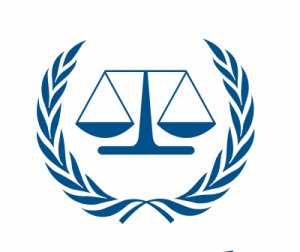 International Law and the Rights of Palestinian People
September 17th, 2019
Despite the Geneva Conventions and UN Security Council Resolutions, the Israeli government blatantly ignores international law in dealing with Palestinian people. In the prolonged military occupation and colonization of Palestinian territories, Palestinian people have experienced egregious assaults on their lives on a daily basis. Actions that that were outlawed after or before WWII have become normal.

– By Ian Stokes, Vermonters for Justice in Palestine
2020 Presidential Candidates & Israel
September 17th, 2019
In early June, over half of the 2020 presidential candidates provided videos of support for the American Jewish Committee at its 2019 Global Forum in Washington D.C.. You can view them at the AJC website.

-By Mark Hage, Vermonters for Justice in Palestine
Israeli Military: Open-Fire Regulations Caused Many Deaths in Gaza
September 2nd, 2019
According to information from a U.N. body and shared by the Israeli human rights group B'Tselem, at least 206 Palestinians have been shot dead, including 37 children, during protests along Gaza's eastern and northern…

-By Mark Hage, Vermonters for Justice in Palestine
Homeless in Sur Bahir
August 19, 2019
The community of Sur Bahir, in occupied East Jerusalem, experienced its worst fears on Monday, July 22, when Israeli soldiers, accompanied by bulldozers and other heavy machinery, arrived at about 2:15 a.m. and proceeded to destroy 11 buildings in the neighborhood of Wadi al-Hummus. Dozens of Palestinians were rendered homeless…..

-By Mark Hage, Vermonters for Justice in Palestine
Palestinian Kids Don't Belong in Cages: Support HR 2407
June 25th, 2019
The Israeli military routinely subjects Palestinian children to horrific treatment, including choke holds, forced detention, and violent interrogation. This systemic child abuse is sanctioned by the Israeli government and subsidized with Americans taxes. U.S. Congressional Representative Betty McCollum (D-Minnesota) wants to put an end to this child abuse….

-By Mark Hage, Vermonters for Justice in Palestine
Texas Court Victory for Free Speech in the U.S. & the Palestinian BDS Movement
May 13th, 2019
A Federal Court in Texas handed down an important ruling Thursday, April 26, preliminarily blocking enforcement of a Texas law banning contractors from boycotting Israel. The court declared that "plaintiffs' BDS [boycott, divestment and sanctions'] boycotts are speech protected by the First Amendment."

-By Mark Hage, Vermonters for Justice in Palestine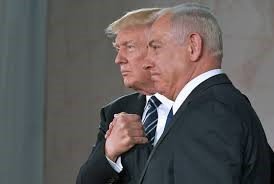 Far Right vs. Right; Netanyahu vs. Gantz
April 15, 2019
Jonathan Cook, an award-winning journalist and political writer who makes his home in Israel, recently wrote an illuminating and chilling piece about Israel's recent election campaign. Here are some of his observations…

-By Mark Hage, Vermonters for Justice in Palestine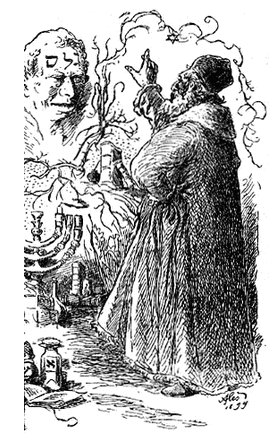 GOLEM
April 1, 2019
"Israel has launched air attacks on Gaza hours after rockets were allegedly fired near Tel Aviv, raising fears of a major escalation in the Israeli-Palestinian conflict." No matter what the provocation…

– By Marc Estrin, Vermonters for Justice in Palestine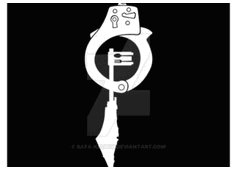 Unbroken Khalida Jarrar: Palestinian Freedom Fighter
March 18, 2019
A prominent Palestinian human rights activist and politician, Khalida Jarrar, 56, was released from an Israeli prison on Feb. 28. She had been incarcerated for 20 months without a single charge brought against…

– By Mark Hage, Vermonters for Justice in Palestine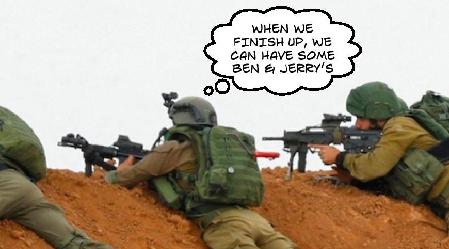 Gaza Under Siege
January 31, 2019
GAZA UNDER SIEGE Shattered Lives – Shattered Limbs By Mark Hage Vermonters for Justice in Palestine SHOOTING TO KILL In 2018, Israeli soldiers killed 290 Palestinians living under military occupation, including 55 minors. 254 were killed in the Gaza Strip….

– By Mark Hage, Vermonters for Justice in Palestine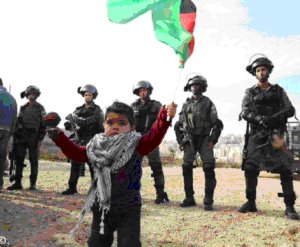 Occupied Palestine: 2018
January 22, 2019
2018 for millions of Palestinians in the occupied West Bank, East Jerusalem and Gaza marked another year of brutal military occupation and siege, denial of civil and human rights, daily attacks by Isreali…

– by Mark Hage, Vermonters for Justice in Palestine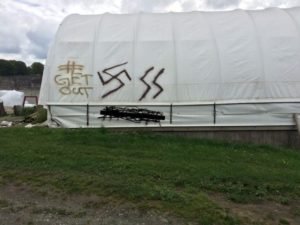 Getting Real About Antisemitism
March 5, 2019
I would like here to briefly explore antisemitism, what it is and is not, and how casting solidarity for Palestine as antisemitism dangerously minimizes the rising tide of white nationalist antisemitism, the kind that killed 11 Jews in a Pittsburgh synagogue on October 27th of last year.

– by Kathy Shapiro, Vermonters for Justice in Palestine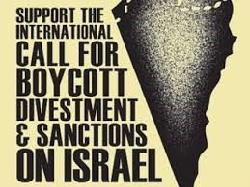 The Boycott Divestment & Sanctions Movement: Against Israeli Occupation, Settler-Colonialism & Apartheid
February 18, 2019
The international BDS movement was launched in 2005 by 170 Palestinian unions, political parties, refugee networks, women's organizations, professional associations, popular resistance committees and other civil society groups.
Thirteen years later, the movement is still growing, successfully mobilizing activists and institutions across the world, from South Africa to Vermont, in solidarity with the Palestine national liberation struggle.

– by Mark Hage, Vermonters for Justice in Palestine.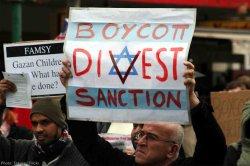 Our Freedom of Speech Threatened
December 21, 2018
Recently, there has been an active crackdown on freedom of expression here in the U.S. when it comes to speaking out about injustices done to Palestinians in the historic land of Palestine and abroad. Anti-boycott bills have been enacted in 23 US states and now comes an attempt to create a federal law encompassing them all…
The bill refers to the right of Americans to boycott Israel as "discriminatory activity," a ludicrous claim, since the discrimination that is actively taking place right now consists of Israeli land grabbing, house demolitions, checkpoints, the blockade and frequent bombings in Gaza, and more.

– by Khalid Myshkin & Kat O'Donnell, Vermonters for Justice in Palestine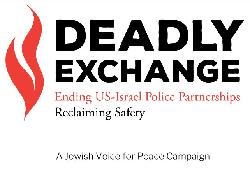 No More "Deadly Exchanges": Vermont State Police Cancel Israeli Anti-Terrorism Training in Israel
December 12, 2018
Since 2001, thousands of U.S. police and agents from the FBI, CIA, and ICE have attended special programs either in Israel or here in the U.S. with visiting Israeli military personnel. Just weeks ago, we learned that Vermont State Police were headed on one of these trips.

– by Mark Hage, Vermonters for Justice in Palestine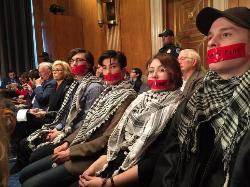 Anti-Semitism and Boycott, Divestment and Sanctions (BDS)
October 29, 2018
Many journalists, politicians and Zionists today accuse people who support BDS of anti-Semitism. In the U.S. to date, laws have been passed in 25 state…

– by Kathy Shapiro, Vermonters for Justice in Palestine
Photo from US Campaign for Palestinian Rights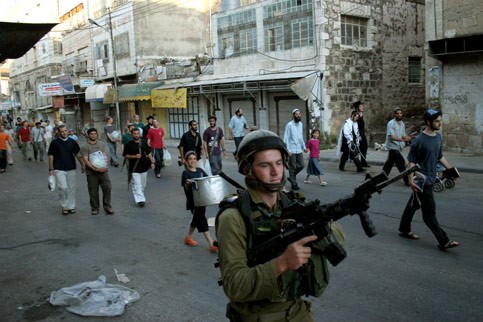 A Tale of Two Cities: Jewish Settlers & Palestinians in Occupied Hebron
October 12, 2018
"Whatever a soldier believes when they begin their military service, there is no way to behave ethically in the occupied territories. It's a system in which Palestinians are always treated as inferior, always viewed as the enemy, whoever they are…."

– by Mark Hage, Vermonters for Justice in Palestine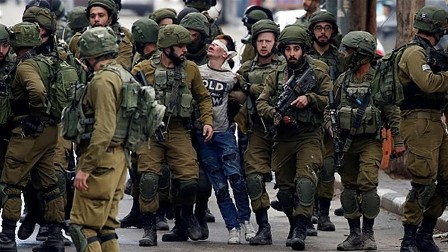 Absolute Submission: Palestinian Children in Israeli Military Detention
September 28, 2018
Absolute submission to Israeli authority is required of every Palestinian under military occupation. When past lessons in submission fail to induce acceptable levels of obedience, fear and collaboration, then these lessons must be relearned to please those in power. Israel's…

– by Mark Hage, Vermonters for Justice in Palestine
The Last 48 Seconds of a Child's Defiance in Gaza
September 18, 2018
YouTube issues a warning: "This video may be inappropriate for some viewers." Assurances must then be given by said viewers that they "understand and wish to proceed" before being permitted to watch a Palestinian child be gunned down in an…

– By Mark Hage, Vermonters for Justice in Palestine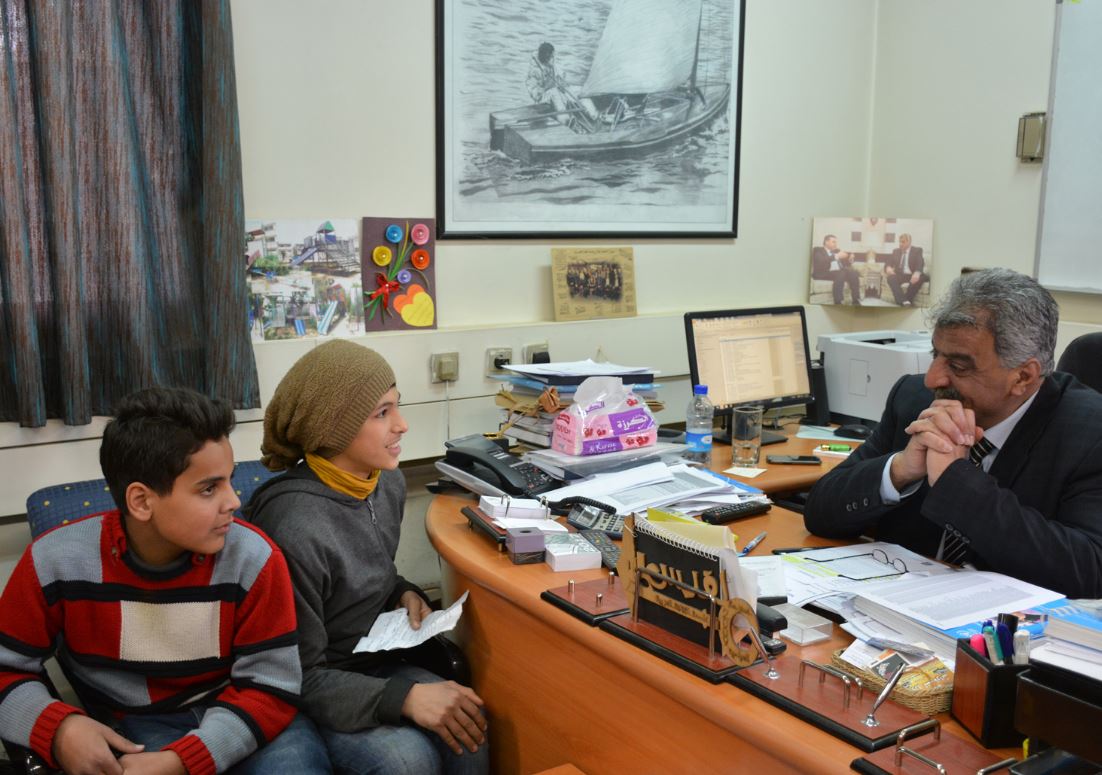 Defunding UNRWA – Trump's War on Work, Dignity, and Palestinian Refugees
September 4, 2018
On September 3, as we celebrated Labor Day in Vermont, the jobs of more than 30,000 Palestinians who work for the United Nations Relief and Works Agency (UNRWA) were put at risk by the Trump administration's sudden cancellation of U.S….

– by Kathy Shapiro, Vermonters for Justice in Palestine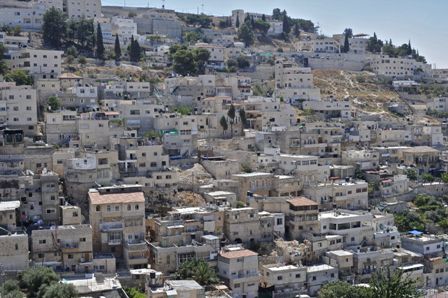 Story of A. S. #ThisIsOccupation
July 10, 2018
For six months in 2011 I lived in East Jerusalem, in the neighborhood of Wadi Joz, just adjacent to the Old City, and to Silwan where this boy's story took place. Silwan has been a Palestinian village for at least…

– by Kathy Shapiro, Vermonters for Justice in Palestine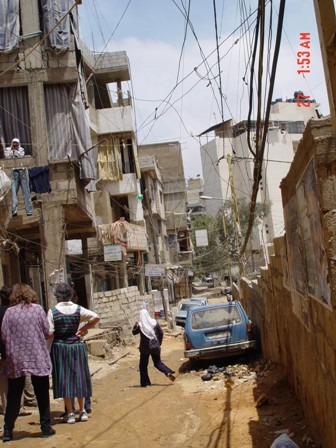 A Palestinian Speaks – Migrant, Refugee and Person of Color in Vermont
June 22, 2018
I was born in a Palestinian refugee camp in Lebanon 12 years after my parents were forced to flee the Upper Galilee in historical Palestine. They lost their home, land, livelihood, and my mother lost her father to a bullet…

– by Wafic Faour, Vermonters for Justice in Palestine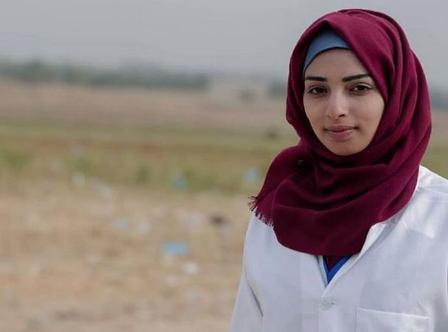 Palestinian Diary: The Short Life of Razan Al-Najjar, Paramedic – Human Shield or Human Being?
June 11, 2018
Note: This piece is being published as part of a regular series to bring under-reported Palestinian voices to Vermonters. Razan Ashraf Abdul Qadir al-Najjar, 21 was killed on June 1 by Israeli sniper fire as she ran in her white…

– by Khalid Myshkin and Kathy Shapiro, Vermonters for Justice in Palestine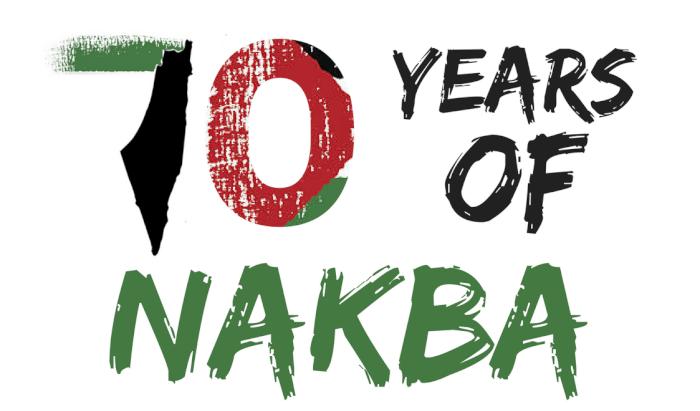 Reflections on the Palestinian Nakba: Year 70
May 15, 2018
There are more than 7 million Palestinian refugees worldwide, and greater than half remain de jure stateless. It wasn't until college that I learned why….

– By Mark Hage from Vermonters for Justice in Palestine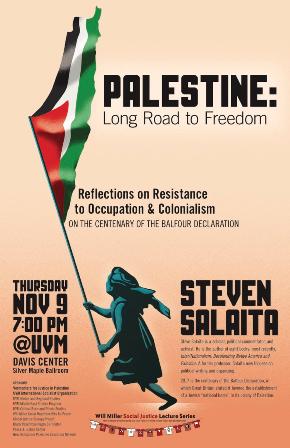 The Ghost of Lord Balfour: Palestine on the 100th Anniversary of the Balfour Declaration
October 30, 2017
On November 2, 1917, the British government made a public statement via the U.K. Foreign Secretary Arthur Balfour to Lord Rothschild, a prominent leader of the British Jewish community, concerning the establishment of a "national home" for the Jewish people…

– By Mark Hage, Vermonters for Justice in Palestine
Ellen and Tarak: Veterans for Peace in Palestine
September 18, 2017
Ellen Davidson and I are both active members of Veterans for Peace, and have organized two solidarity delegations to Occupied Palestine. The delegation's intent was to join with Palestinian nonviolent resistance and oppose, vocally and simply by their presence, the…

– by Tarak Kauff

Film Review – "The Billboard From Bethlehem"
March 22, 2017
2008, Directed by Bruce A. Barrett and Tom Jackson
66 minutes
The owner of an American billboard company engages Israeli soldiers and Palestinian resistance fighters (the Combatants for Peace) to form the backbone of interviews, historical footage, and stories of personal transformation. Together, they create a giant peace mural in the West Bank of Palestine. Featuring powerful music, poignant interviews with Israeli and Palestinian fighters, a brief history of the conflict, children having fun, and a vision for peace in the Holy Land, the film climaxes when 100 Israeli and Palestinian children paint a giant billboard that visits a mosque, a synagogue, and a church, before being posted on a busy American highway.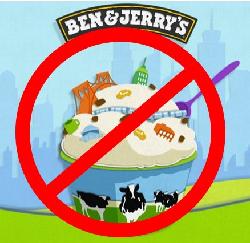 Peace, Love & Occupation: Why VTJP has Called for a Boycott of Ben & Jerry's
April 12, 2016
Vermonters for a Just Peace in Palestine/Israel began an urgent dialogue with Ben & Jerry's in 2011 over its franchise in Israel, which shares its name and social mission, and manufactures ice cream inside Israel. But that ice cream, we discovered,…
Mark Hage is an activist with Vermonters for a Just Peace in Palestine/Israel.