An exhibit at the 2018 South Burlington (VT) ArtHop.
Paintings by Peter Schumann, Bread and Puppet Theater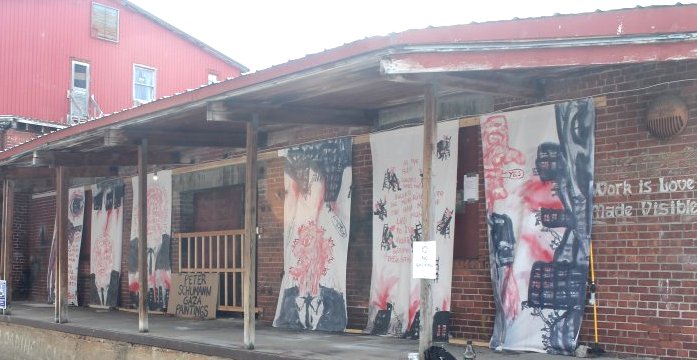 Another year of occupation, violence, killing
Click on panel image to enlarge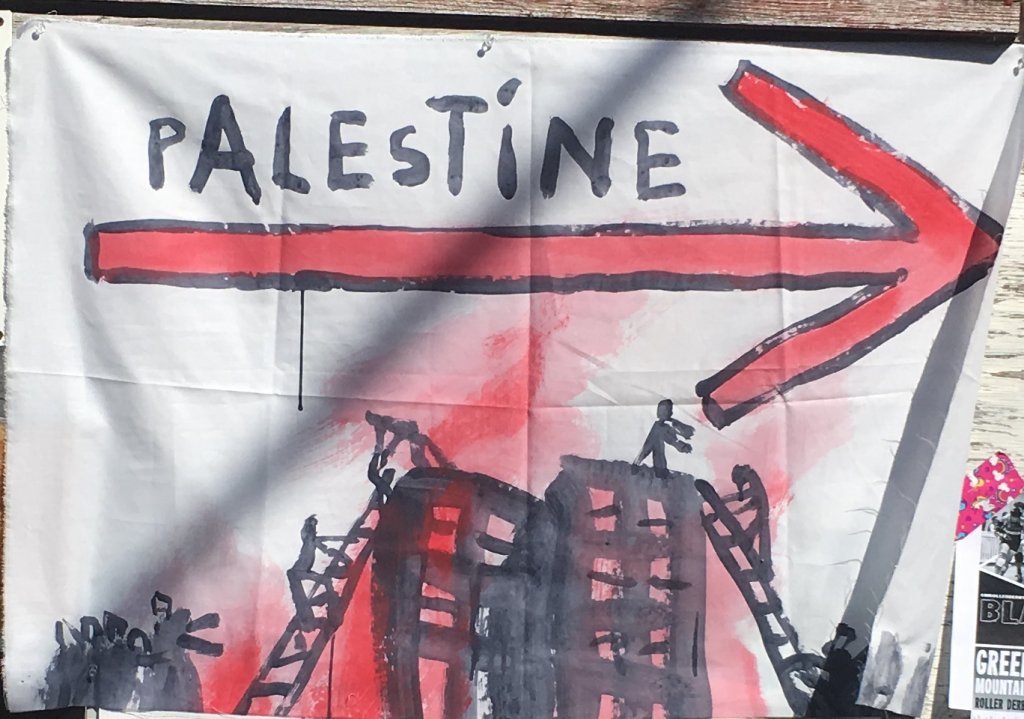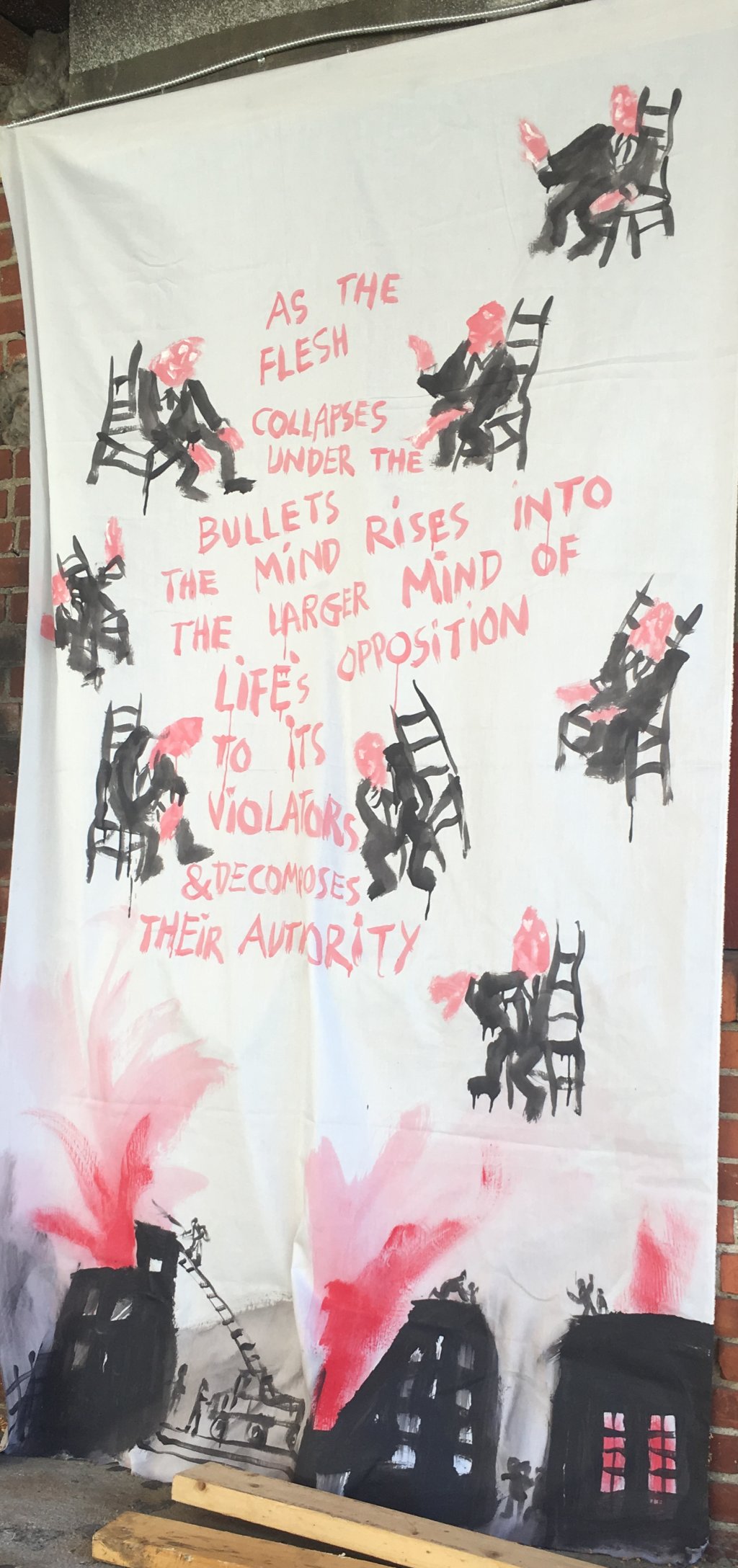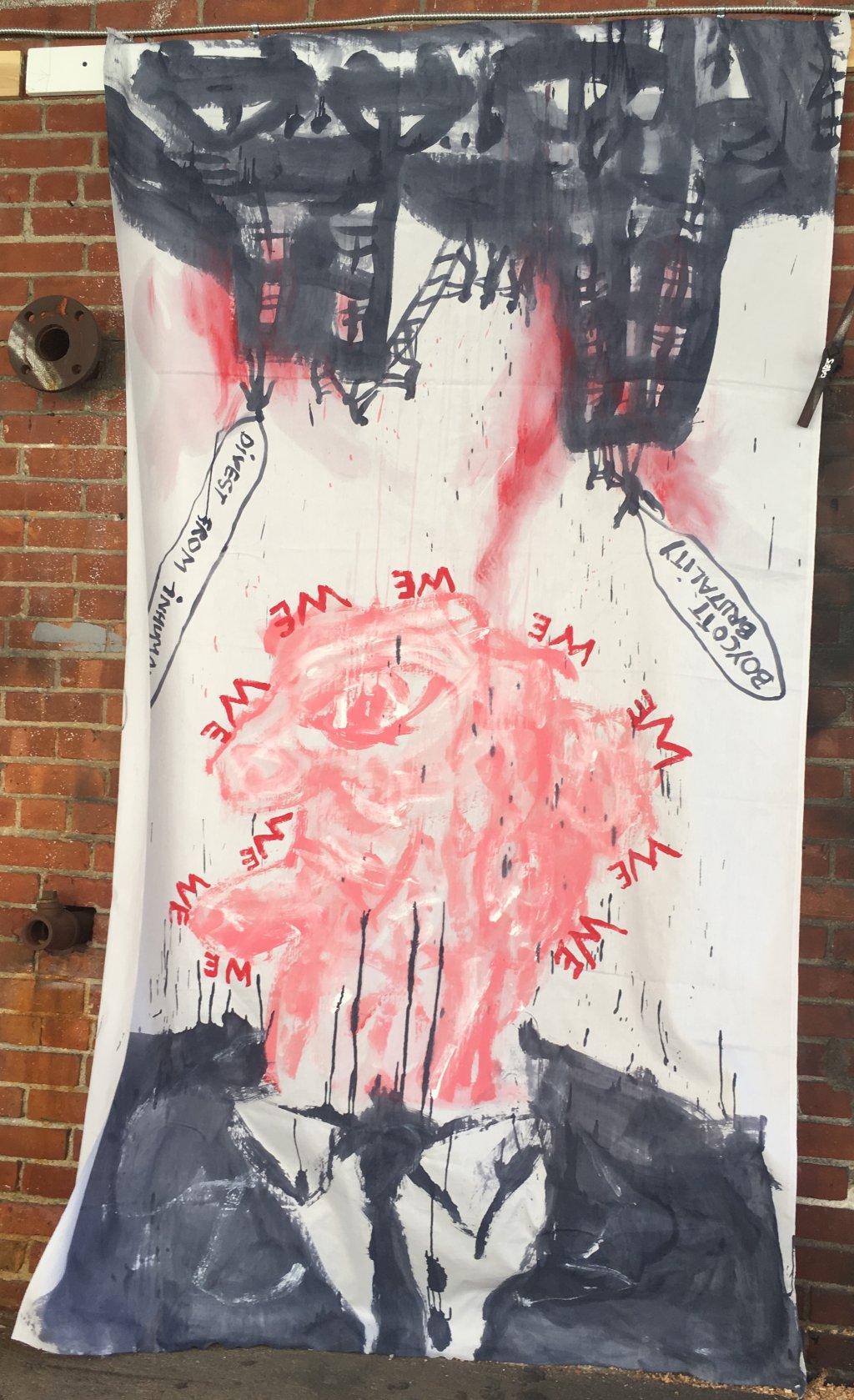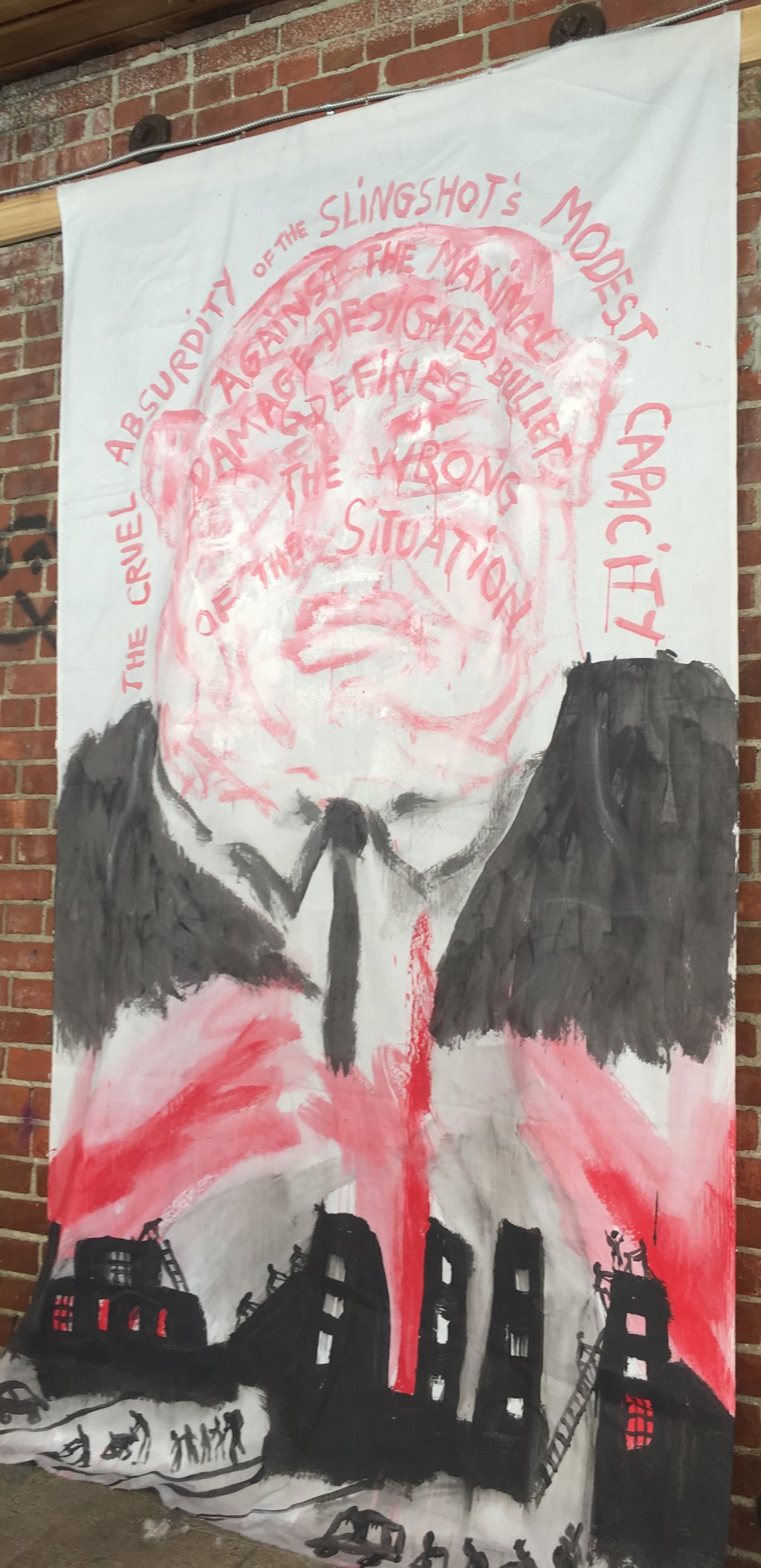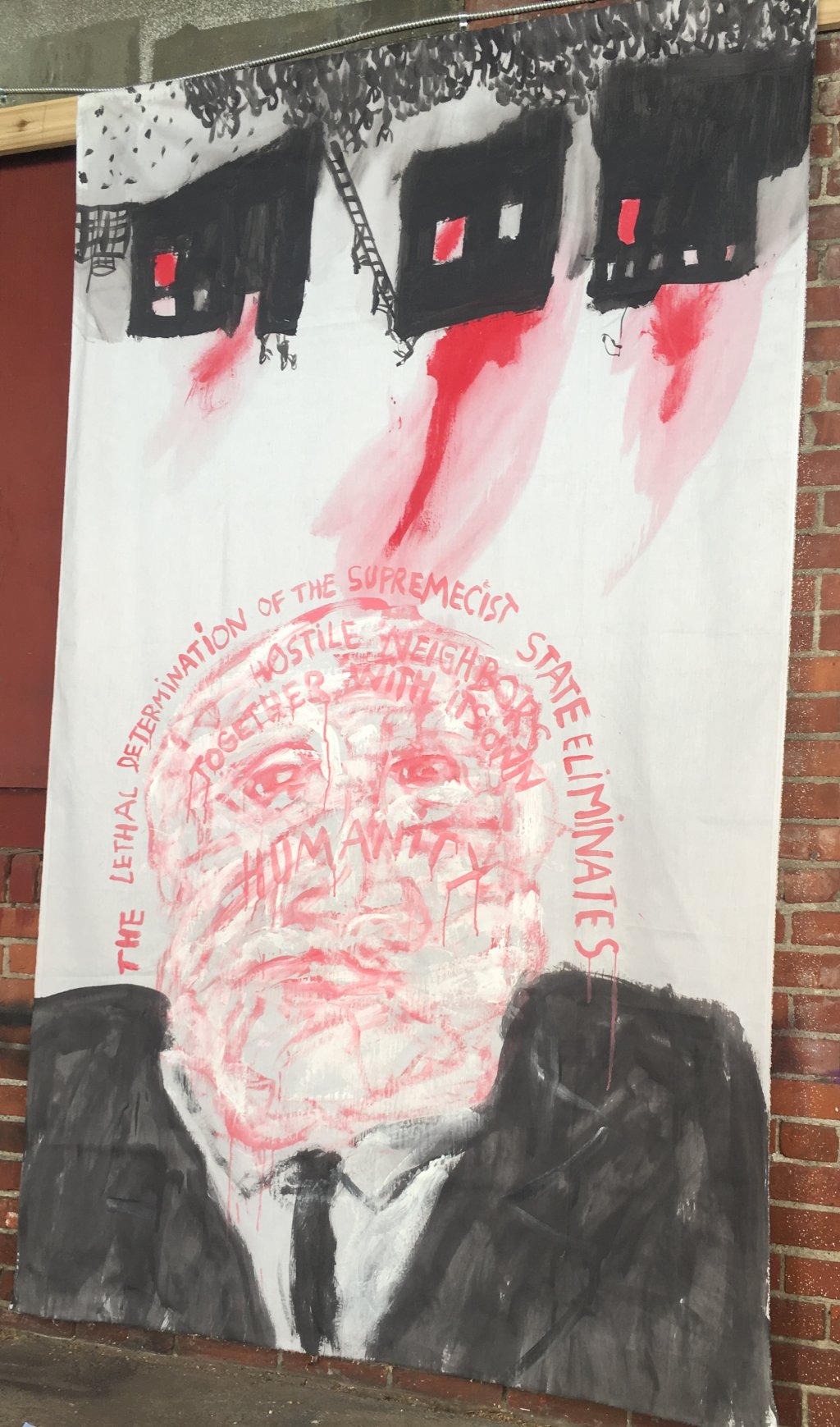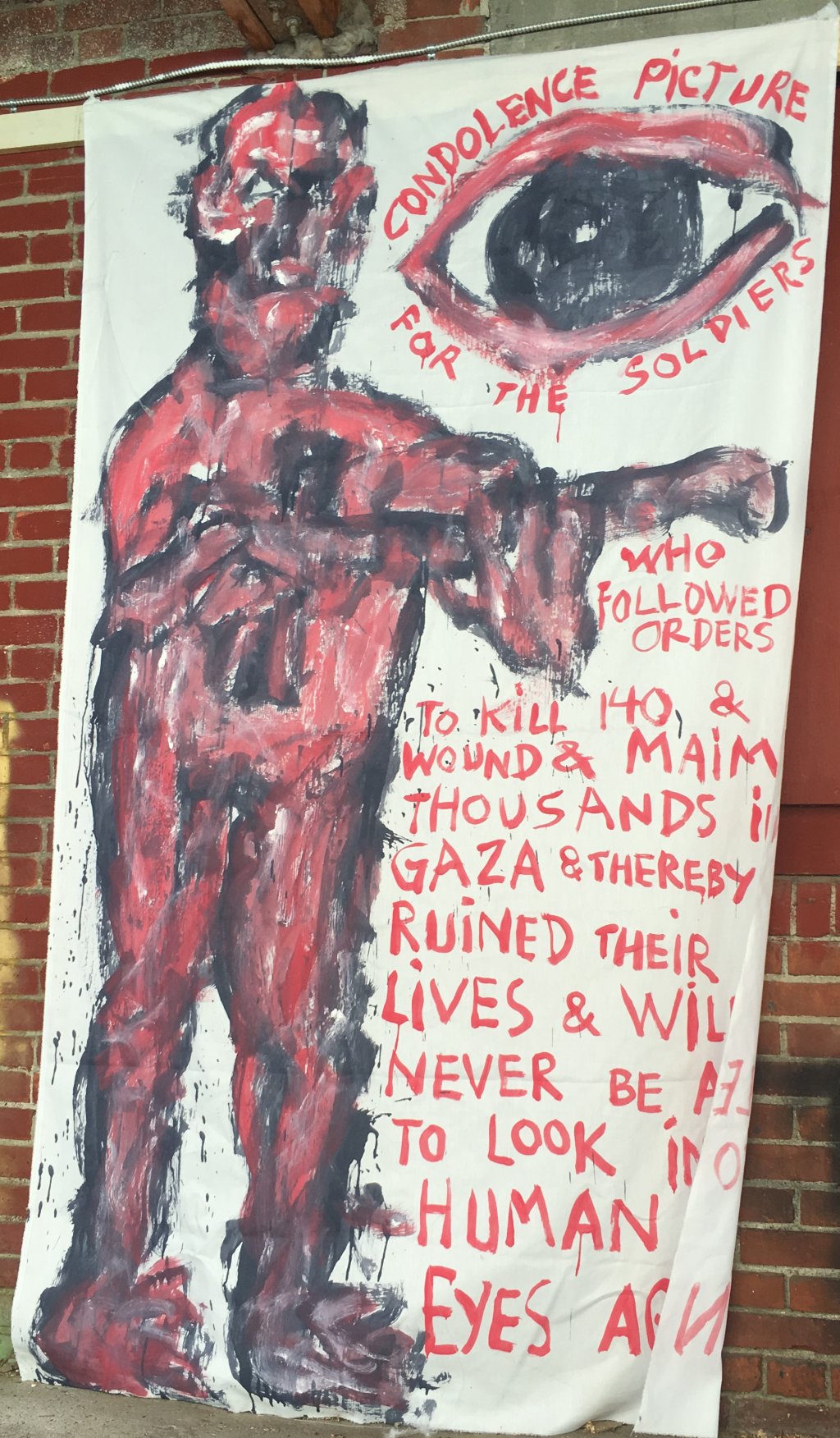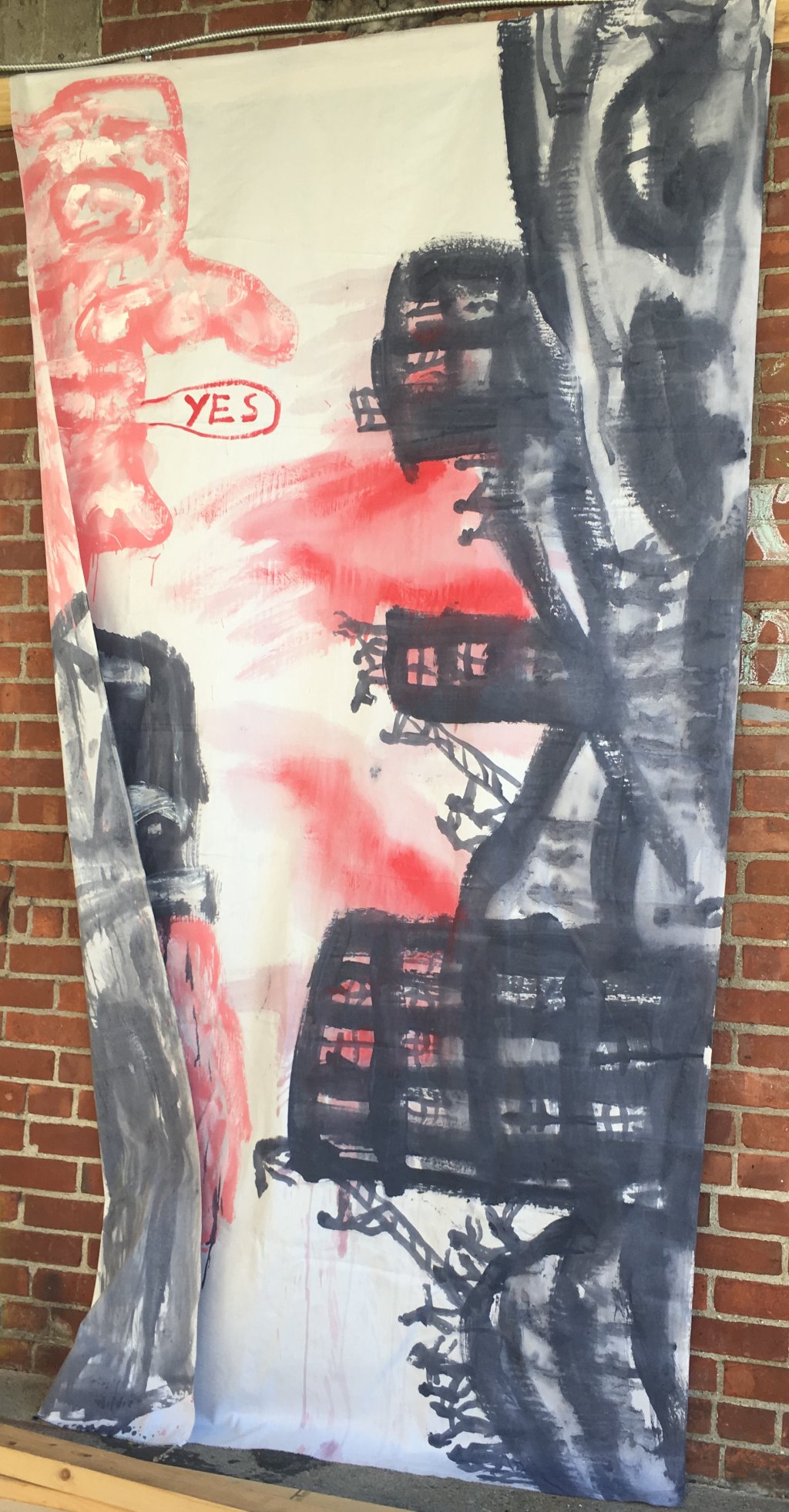 This project is available for loan. Contact us
All panels are 4.5 feet by 8 feet, housepaint on cloth
Sponsored by Vermonters for Justice in Palestine.