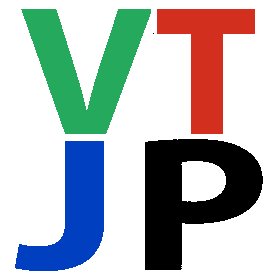 PRESS RELEASE
Vermonters for Justice in Palestine Urge Ben & Jerry's to End Complicity in Israel's Occupation and Abuses of Palestinian Human Rights
Press Contact: Mark, mhage56@yahoo.com
June 10, 2021 - Vermonters for Justice in Palestine call on Ben & Jerry's to be consistent in their values and to stop allowing their ice cream to be sold in segregated Israeli settlements built on occupied Palestinian land in flagrant violation of international law. While taking an admirable stance against racism and state violence in the United States, Ben & Jerry's has repeatedly refused calls from human rights activists to end their complicity in Israel's Jewish-only settlement regime, which is built on stolen Palestinian land and causes enormous hardships for Palestinians. Since 2013, VTJP has urged the company to terminate its dealings in Israeli settlements, but to no avail.
"How much longer will Ben & Jerry's permit its Israeli-manufactured ice cream to be sold in Jewish-only settlements while Palestinian land is being confiscated, Palestinian homes are being destroyed, and Palestinian families in neighborhoods like Sheik Jarrah are facing eviction to make way for Jewish settlers?" said Ian Stokes, of VTJP. "We say to Ben & Jerry's: Don't be on the wrong side of history. The time for corporate courage and social responsibility in defense of the human rights of the Palestinian people is now."
A growing number of experts, including Human Rights Watch and two leading Israeli human rights organizations – B'tselem and Yesh Din – are joining Palestinians in accusing Israel of committing the crime of apartheid. The former chairperson of Ben & Jerry's Board of Directors, Jeff Furman, told VTJP he reached the same conclusion while traveling in occupied Palestine in 2012 with a delegation of American civil rights leaders.

"In response to apartheid Israel's forced displacement of Palestinians in occupied East Jerusalem and the recent massacre in Gaza, celebrities, politicians, public figures and those who support justice and equality for all have expressed public support for Palestinian freedom," said Omar Barghouti, co-founder of the BDS Movement. "We urge Ben & Jerry's to stand in solidarity with Palestinians and affirm the inclusiveness of their progressive, anti-racist values."
VTJP calls on Ben & Jerry's to broaden the scope of its anti-racism activism and boldly apply the values of its iconic Social Mission to the occupied Palestinian territories, by stopping its Israeli franchise from selling and catering "peace & love" ice cream in illegal, Jewish-only settlements. Ben & Jerry's cannot stand against white supremacy when it is helping legitimize racism and apartheid in Israel/Palestine. In 2020, in reaction to the police murder of George Floyd, the company declared: "Silence is not an option." Silence is not an option in occupied Palestine, either.

Vermonters for Justice in Palestine works to support the Palestinian people in their struggle for human rights and to end Israel's illegal and immoral occupation of Palestinian lands through education, advocacy, and action.